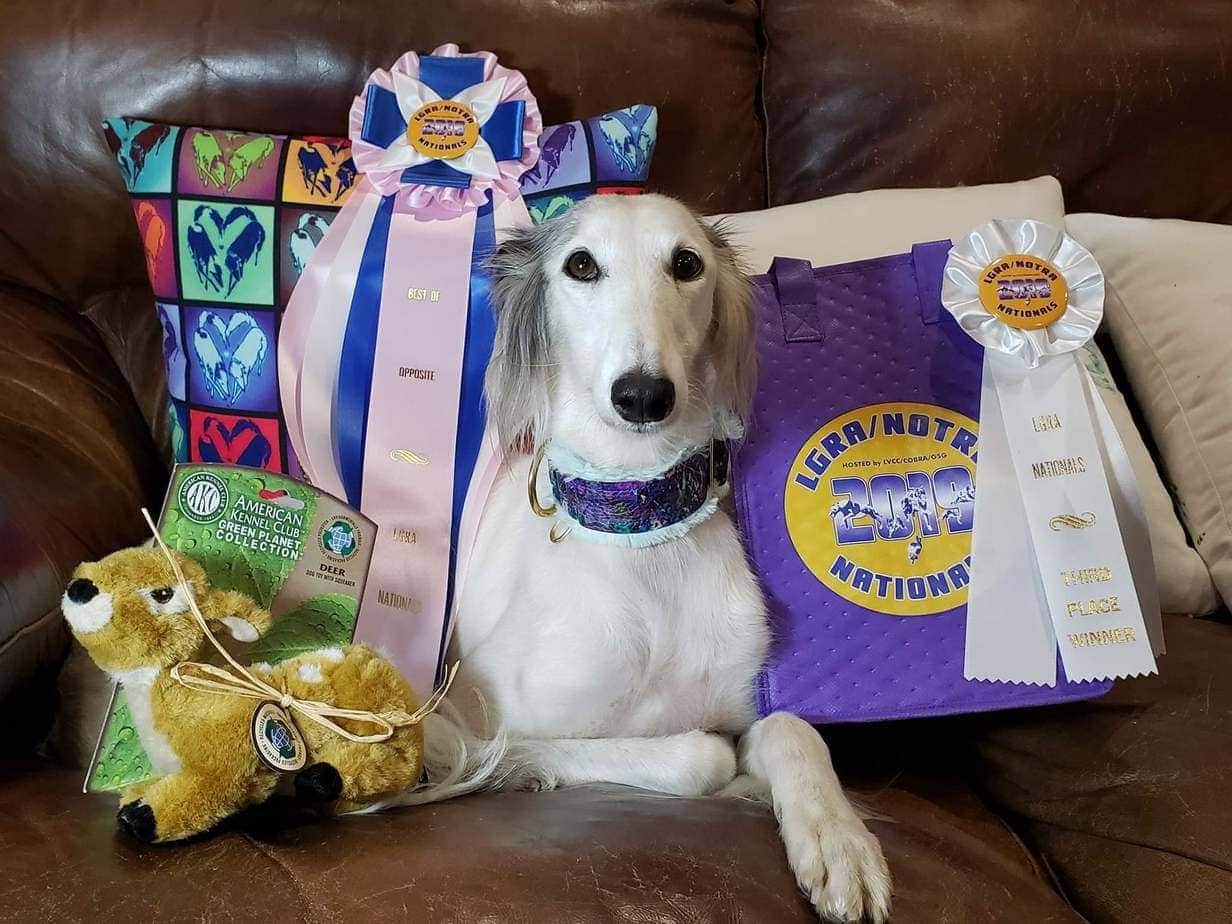 We are BIMPOC, Neurodivergent, and 2SLGBTQIA friendly breeders of Silken Windhounds.
---
We've been in Silkens for over 10 years:
Multiple Best of Opposite in Specialty winners.
Multiple Best of Opposite sex at LGRA Nationals.
Multiple Best Bred by Exhibitor in specialty wins.
Multiple ASFA Multi Best in Field winners.
First silken ever to title in Weight Pull.
First to earn multiple advanced titles as well.
We have produced several successful Service Dogs.
Several others are Emotional Support Dogs.
Winner of an ASFA perpetual trophy.
Learn more about our Silken Windhounds!
---
Steve has previously been on the Board of Directors for both the International Silken Windhound Society and the East Coast Silken Windhound club. We proudly mentor new exhibitors, sponsor membership to regional and parent clubs, and are always happy to provide equipment and assistance to those wishing to learn about dog shows, lure coursing, and other dog sports.
We breed infrequently, but are always happy to help match people with breeders that are well suited to their goals. Given the rapid increase in popularity of Silken Windhounds, it is important that prospective owners approach breeders with an understanding of the intricacies of any breeding program. We have written a guide with some questions you can ask Silken Windhound breeders to determine if they are a good fit for your needs.
We do not keep formal waitlists if we don't currently have a litter on the ground. We do not take deposits or hold dogs until after we have performed conformation and temperament evaluations. As a result, we are slow to place dogs in homes and likely won't make decisions until after 8 weeks of age, with puppies going to their homes between 10-12 weeks of age. Our Facebook page will be the most up to date place for learning about our litter plans and for watching our puppies grow.
---
---
Facebook is also our preferred method of contact. A link to message us or email us directly may be found there.